Endodontics
Endodontics/Root Canal Therapy in Alexandria, VA
The soft pulp inside the tooth is filled with blood vessels and tissue which are protected by the outer hard covering, or enamel of the tooth. The root canals run from the pulp center in the crown of the tooth to the jawbone. If decay penetrates the hard outside layer of the tooth it can create a painful infection. Endodontics is the specialty that cares for the inside of the tooth. One of the most common endodontic treatments is root canal therapy. It is designed to get rid of the infection and save the tooth.
Contact Us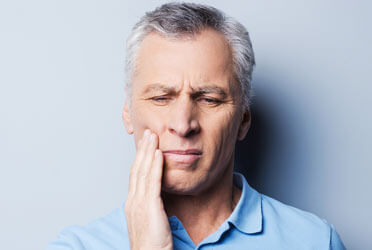 How Do I Know if I Need a Root Canal?
If you have sensitivity in your tooth to hot or cold temperatures and pain when you bite down, you may need a root canal. Other signs are an abscess near the tooth or a constant ache in the tooth. Swelling or discomfort of the nearby gums are also signs of pulp infection.
Root Canal Therapy Basics
Don't listen to the jokes about root canal therapy being a painful treatment to be avoided at all costs. The Belle Haven Dental team will make sure you are comfortable and pain-free throughout your therapy. The procedure is very similar to getting a filling. The alternative is a tooth extraction which is more invasive than a root canal.
Step one before beginning root canal therapy is numbing the area and administering additional sedation if desired to ensure the patient's comfort. Next, a small opening is created in the crown of the tooth so that the endodontist can access the pulp. After carefully removing the diseased pulp and cleaning decay out of the root canal, we will flush out the area with a substance to kill bacteria. The area will then be sealed to stop anything from entering the root canal. The hole in the tooth will be filled with a tooth colored substance. A dental crown may also be used as a protective cap if needed to strengthen the tooth.
Recovery
You should rest the remainder of the day after your treatment. Usually over-the-counter pain medication is all you will need to remain comfortable. We recommend soft foods and plenty of water the first day. Do not use straws for the first week to prevent the blood clot from becoming dislodged. You can brush and floss as usual but stay away from the treated area for a few days. Rinsing your mouth out with a mixture of warm water and salt can relieve discomfort and aid in healing. Since the procedure is not invasive, your recovery is usually quick and you can expect to be back to most of your regular activities in a day or so.
Schedule a Visit