Financial
Financial Options in Alexandria, VA
Belle Haven Dental is committed to providing options to make your dental care affordable. We cater to singles, families, senior citizens, and working professionals and we know everyone has a different situation and budget. We want all of our patients to be able to get the dental care they need. We take multiple forms of payment, including many types of insurance and payment through CareCredit. We also offer our own money-saving Dental Saver Plan.
Contact Us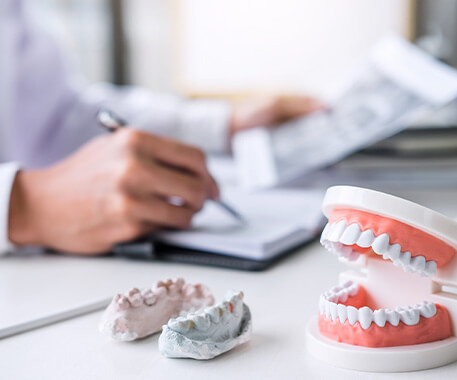 Payment Options
Debit Cards
AMEX, Discover, Mastercard, Visa
FSAs and HSAs
Check
BELLE HAVEN DENTAL CENTER SAVER PLAN
Belle Haven is pleased to offer our patients an affordable way to get the dental care they need. Not everyone has access to dental insurance and even those who do can be put off by the hassle that comes with some plans. With our dental saver plan, you can forget about pre-approvals or pre-existing conditions, maximums or minimums, deductibles or claim forms. Our plan is straightforward and easy to understand. Plus, it offers discounts on items not covered by traditional insurance like orthodontics and cosmetic procedures.
Depending on your specific needs and the size of your family, you can choose from three different saver plans.
INCLUDES 2 CLEANINGS & EXAMS
PLAN
A
$299
per person
---
10% OFF OTHER SERVICES
PLAN
B
$499
per person
---
20% OFF OTHER SERVICES
UNLIMITED EMERGENCY EXAMS
PLAN
C
$699
per person
---
30% OFF OTHER SERVICES
UNLIMITED EMERGENCY EXAMS
Dental Insurance
We are insurance friendly and in-network with many insurance plans. Talk to our experienced front office team and we can determine your insurance benefits and file claims for you. Please keep us up-to-date with your insurance information and bring your card when you come for an office visit so we can expedite the filing of insurance claims.
CareCredit®
Another option available to our patients is financing through the independent healthcare financing company called CareCredit. It's easy to apply using their online application and you'll know right away if you are approved. They offer many low or zero interest payment plans and you can use their healthcare credit card for dental care or other healthcare services.
Learn More About CareCredit