Restorative Services
Restorative Services
Belle Haven Dental's restorative services can repair or replace teeth that have been damaged by decay or trauma. There are many treatments and options available to choose from thanks to advancements in modern dentistry. Our office has invested in the latest technology and we also provide a wide range of sedation services to enhance our patients' comfort.
Contact Us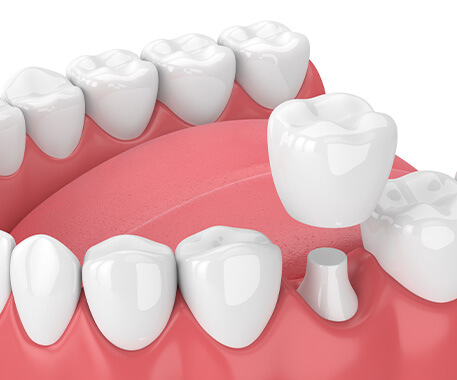 Composite Fillings
Gone are the days when your silver fillings publicized your cavities. Our tooth-colored composite fillings discreetly blend in with your teeth. Additionally they don't contain any harmful substances like the old amalgam fillings that contained mercury. Composite fillings bond directly to your tooth so less drilling is required and more of the natural tooth is saved.
Same Day Dental Crowns
Getting a dental crown used to take a couple of weeks from start to finish. Moreover, it could be a little uncomfortable with the messy impression trays and the often ill-fitting temporary crown that was necessary while a dental lab made the permanent crown. Belle Haven Dental's technology has eliminated those steps! You can relax in the dental chair while your permanent, custom-made crown is milled on our own in-house milling equipment. Digital imaging is comfortable and precise and everything is completed in one visit.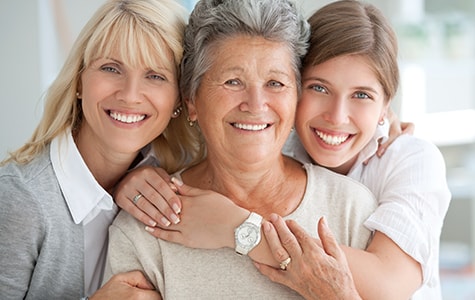 Dental Bridges, Full & Partial Dentures
Our Belle Haven professionals will help you determine the best solution to restore your smile if you are missing teeth. We offer lots of options including full or partial dentures which can replace an entire palate of lower or upper teeth. You may also want to consider dentures that snap onto dental implants. Dental bridges are an affordable solution to a string of missing teeth. Bridges can also be combined with dental implants. Don't allow missing teeth to hamper your lifestyle when there are so many ways to restore your smile!
Dental Implants
One of the most useful and versatile restorations for one or more missing teeth are dental implants. They can be used to replace a single tooth or multiple teeth, they can anchor a dental bridge or hold dentures into place. Learn why this is one of our favorite smile-saving procedures!
Learn More About Dental Implants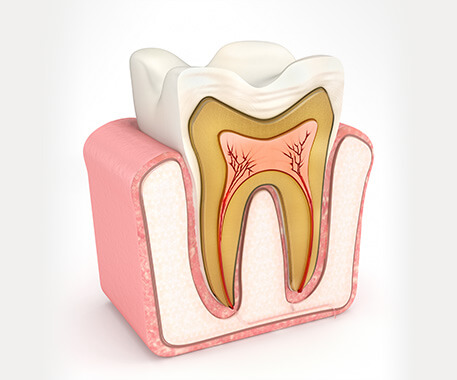 Oral Surgery & Tooth Extractions
If you need oral surgery, you won't have to look elsewhere for an oral surgeon. Belle Haven Dental can take care of your oral surgery needs. We handle everything from tooth extractions, including wisdom teeth, to bone grafts. Our experts will recommend other treatments if possible to save a natural tooth, like root canal therapy. But we can also help you determine when it is time to have a tooth extracted. This is especially true with wisdom teeth which can create all kinds of problems if they are not emerging properly.
Endodontics/Root Canal Therapy
Endodontics is the dental specialty dealing with the inside, or pulp, of the tooth. This includes root canal therapy which is a routine procedure that not only saves the tooth, but also relieves the pain associated with infection to the tooth's pulp.
Learn More About Endodontics